Salt Lake City is home to a little bit of everything. Whether you're a first time visitor or you're here every month, our goal is to make your visit more enjoyable by providing updated information.




The following attractions and sites are all owned and operated by the Church of Jesus Christ of Latter-day Saints.


Plans Unveiled for Historic Salt Lake Temple Renovation
Complete Details From The Mormon Newsroom.org The Temple and Temple Square Has Officially Closed for Four ( 4 ) Years - Complete Renovation
Church President Russell M. Nelson announced the pioneer-era temple will close December 29, 2019, and will remain closed for approximately four years while undergoing a major structural and seismic renovation. The temple is expected to reopen in 2024 with a public open house.

The Majority of the Grounds Will Remain Open for Visitors Throughout The Renovations.



Family History Library
The world's largest collection of genealogical records. Founded in 1894. Open to the public at no charge to assist them in tracing their family histories. Collection includes over 2 million rolls of microfilmed records; 711,000 microfiche; 278,000 books; several electronic data files. Open on Monday from 7:30 a.m. to 5 p.m. and Tuesday through Saturday from 7:30 a.m. to 10 p.m. 35 North West Temple. ( 801) 240-2331

Museum of Church History & Art
The Museum offers interpretive exhibits about Latter-day Saint history from 1820 to the present. Exhibits feature artifacts, models, art and documents. Also available are free tours, movies and a gift shop. Open daily. Free admission. 45 North West Temple. (801) 240-3310

Historic Temple Square
Within a lushly landscaped, ten-acre refuge in downtown Salt Lake City stands the multi spired Salt Lake Temple; the Tabernacle, home of the Mormon Tabernacle Choir and organ; the Assembly Hall; monuments; and Visitors' Centers with presentations about the beliefs and history of The Church of Jesus Christ of Latter-day Saints. Free tours daily 9:00am to 9:00pm. 50 West North Temple. (801) 240-4872

Brigham Young Monument
This bronzed statue, just north of the intersection at Main and South Temple Streets, honors the LDS Church leader and pioneer-colonizer, Brigham Young. The monument also pays tribute to the Utah Indians and fur trappers who preceded the Mormon settlers into the Salt Lake Valley.

Brigham Young Historic Park
Developed at the corner of State Street and Second Ave, the creek flowing from City Creek Canyon, piped underground for years, has been brought above ground again, and runs the large water wheel which is the centerpiece of the park. Statues add additional charm, and free concerts are performed Tuesday and Friday evenings during June, July and August.

The Church Office Building
The COB is the tallest structure in SLC, and is the world-wide headquarters of The Church of Jesus Christ of Latter-day Saints. Two observation decks on the 26th floor, open free to the public, provide breathtaking views of the mountains and valley. 50 East North Temple. (801) 240-2190

The Lion House
63 East South Temple. Named after the stone lion sculpted for the front porch, this multi-gabled building, once part of the Brigham Young residence, was built in 1856. The charming rooms on the upper levels are now used for weddings and other parties (no tours). On the lower level is a public cafeteria, The Pantry.(801) 363-5466 Lion House Official Website

The Beehive House
Built in 1854 and formerly the home of Brigham Young, the Beehive House is a National Historic Landmark. Restored and furnished with original pieces and period artifacts. Free tours daily. 67 East South Temple. Ph. 240-2571

The Deuel Log Home
Built in 1847, this pioneer home is one of the first log homes built in the S. L. Valley. It now stands across from Temple Square between the Museum of Church History & Art and the Family History Library.

Concerts in the Park ( Summer Only )
The Temple Square Concert Series holds a summer series Tuesday and Friday evenings in Brigham Young Historic Park on the southeast corner of State Street and 2nd Avenue during the months of June, July and August. Family-orientated entertainment. Chairs provided. Free Admission. Ph. 240-3323

Eagle Gate
The Eagle Gate at State Street & South Temple was erected in 1859 to mark the entrance to Brigham Young's property at the mouth of City Creek Canyon. Replaced several times over the years, the present 4,000 lb. Eagle, with a wing span of 20 feet, caps the 76-foot span of Eagle Gate.

Mormon Pioneer Memorial Monument
The gravesite of Brigham Young and other early Mormon pioneers. Open daily. Location: 140 East First Avenue.

The Joseph Smith Memorial Building
Conveniently located directly east of the Salt Lake City Temple, which makes it the premier location for your wedding breakfast, luncheon, dinner, or reception. Professional banquet coordinators are prepared to assist you with every detail of this most important day. JSMB Official Website

Family Search Center
Discover some fascinating people - your ancestors. The Family Search Center's collection of compiled genealogical data on 150 computers and a friendly, supportive staff will make your genealogical quest an exciting event. Admission is free. Open 9:00 am to 9:00 pm Mon-Sat. Joseph Smith Memorial Building, 15 East South Temple Street. (801) 240-4085

LDS Humanitarian Center
At this center, shipments of clothing, blankets, medical supplies and educational materials are prepared for areas in need throughout the world. Free van tours leave from the west gate at Temple Square.

Mormon Tabernacle Choir
The world-famous Mormon Tabernacle Choir broadcasts a live television and radio program entitled "Music & The Spoken Word" each Sunday morning at 9:30 am. Admission is free. Guests must be seated by 9:15 am. Thursday evenings the Choir rehearsals are open to the public 8:00pm to 9:30pm, and visitors may come and go as they like. The Tabernacle on Temple Square 50 West North Temple. (801) 240-3221

The Tabernacle Organ
Thirty-minute recitals on the world-famous 11,623 pipe Tabernacle Organ are presented Mon.-Sat. at noon, Sunday at 2:00 p.m. Summer (Memorial Day thru Labor Day) Mon.-Sat. at noon and 2:00 pm, Sunday 2:00 pm. Free Admission. Tabernacle on Temple Square 50 West North Temple. (801) 240-3221

Temple Square Concert Series
Enjoy evenings of music at year-round, hour-long concerts (bands, choirs, orchestras, soloists) in the Assembly Hall and Tabernacle on beautiful Temple Square. Concerts begin at 7:30 pm on Friday and Saturday evenings and some week nights. All performances are free and do not require tickets. Assembly Hall on Temple Square, 50 West North Temple. (801) 240-3323

Garden Tours
Free tours of the gardens surrounding the Church Office Building Plaza are conducted April 31, thru September 30. Mon.-Sat. 10 am, Noon, 2:00 pm, 4:00 pm. Evening tours at 7 pm on Tues., Wed., & Thurs. Meet in the lobby of the Church Office Building. Sunday tours are conducted following the Tabernacle Choir broadcast. Meet at the East gate of Temple Square at 10:15 am. Enjoy an English Cottage garden and many other display gardens. Over 500 varieties of flowers planted. Receive free brochure listing the plants. (801) 240-5916





Index / Topics
















Salt Lake Lodging Options
























Park City Visitor Info














Utah Ski Vacations














Salt Lake City Visitor Information
























Salt Lake City Transportation


















More Helpful
Salt Lake Info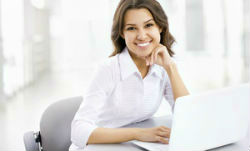 Welcome to our Salt Lake Visiting Guide for 2020

Here's where you can find all of the needed information to start planning your upcoming Salt Lake Visit. We feel these categories and services will point you in the right direction from our trusted members. When you do Visit Salt Lake, bring us along on your mobile device, our goal is to make your visit more enjoyable by providing updated information. This website is updated daily.


Please feel free to contact us: Contact us:


Views




Salt Lake Tourism Center | Explore Salt Lake Visiting Guide TM
© Copyright 1998 - 2020. All rights reserved.